Sergiu Celibidache.. A "God"…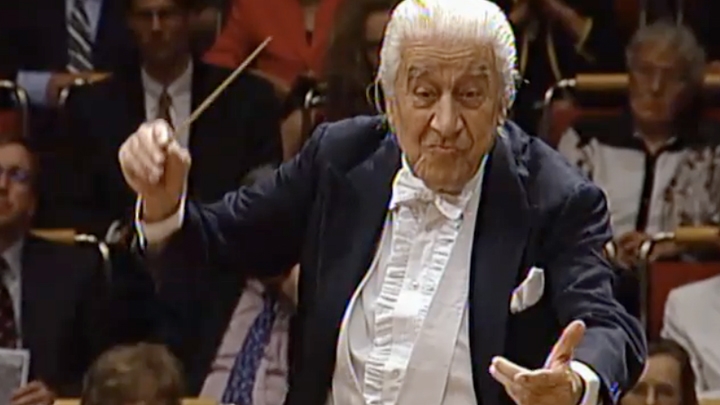 Sergiu… Celibidache…
Romanian… conductor…
Composer… teacher…
Philosopher…
Had a life enhancing effect on my senses… watching him conduct the Munich Philharmonic Orchestra on the Franco-German TV network ARTE.
The experience felt like bathing in the very presence of… "The Divine"… a near transcendental moment… the closest thing to heaven.
Who is… this majestic man…
Why… did he have such a profound effect on me…
Sergiu Celibidache.. was born on the 28th of June 1912 in Roman.. a small town in Romania.

Having studied piano in his youth.. he was later dispatched by his father.. (a government official).. to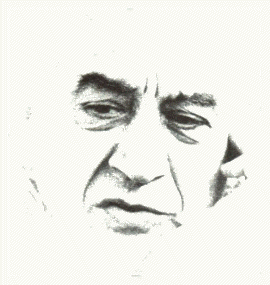 Bucharest and then to Paris… where he studied music, philosophy, and mathematics.
Refusing a political career as intended by his father.. he instead enrolled in the Hochschule für Musik (academy of music) where he studied composition.. and later continued for his doctoral studies in philosophy.. at the Friedrich-Wilhelms-Universität.. in Berlin, Germany.
During this period, Celibidache was introduced to Zen Buddhism.. by his teacher Martin Steinke.
Buddhism marked his perception of the world… it transformed his life.
Overwhelmed by the inspirational awesome presence of the man… with the thick thatch of white hair… I was even more mesmerised by his method of conducting which was described.. "more by what he did NOT do instead of what he did"…
A… euphoric moment…
A… timeless one…
In 1970… he was awarded Denmark's Sonning Award.
From 1979 until his death…Sergiu Celibidache was music director of the Munich Philharmonic.  He also taught at Mainz University in Germany… and in 1984 taught at the Curtis Institute in Philadelphia, Pennsylvania.
Hi courses were frequently open to all… without fee.
As an avid admirer myself of the Italian conductor Riccardo Muti, as well as Abbado and Bernstein among others… none compared to him.
The pianist Eileen Joyce felt… he was the greatest conductor she had ever worked with…
"He was the only one who got inside my soul."
At a 1984 concert in Carnegie Hall… John Rockwell… the New York Times critic observed… it was the best performance by a conductor of his 25 years of concert attendance.
Celibidache frequently and often… refused to release his performances on commercial recordings during his lifetime.  He emphatically believed… that the listener could not get a "transcendental experience"… outside the concert hall.
Many of his performances.. were only released posthumously.  His recordings were thus rendered.. collector's items.
Nevertheless… he was acclaimed internationally for his celebrated interpretations of classical music repertoire… which was hugely influenced by his study of and experiences in Zen Buddhism.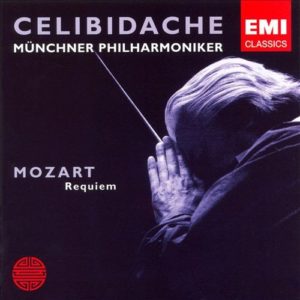 Sergiu Celibidache…
Evoked… divine…
Sublime…
Emotion…
He… is…
Breathtaking…
He…
Is…
A…
"God"…
a.