EVENT: 9th Convergences World Forum, Paris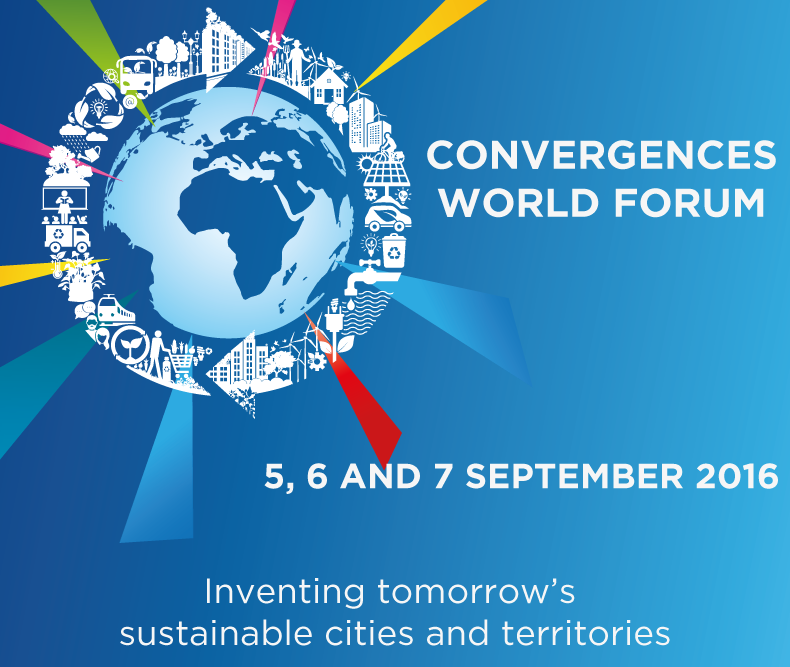 Join us for the "Convergences World Forum" and contribute to a "Zero Exclusion, Zero Carbon, Zero Poverty" World!
Register now at www.convergences.org
The 9th Convergences World Forum will take place in Paris on the 5th, 6th and 7th of September, 2016.
Taking place in a very rich international context – with the adoption of the Paris Agreement last December, the perspective of the UN Habitat III Conference and the COP 22 next November – the next Convergences World Forum: "Inventing tomorrow's sustainable cities and territories" will propose reflection around three pillars:
Towards sustainable cities and territories
Meeting the new Sustainable Development Goals
An economy serving the Common Good
We hope you will be part of the thousands of civil society experts, public service representatives, private sector professionals, media, and social entrepreneurs who will share and debate on the "Zero Exclusion, Zero Carbon, Zero Poverty" objective.
The preliminary programme of the 2016 Convergences World Forum is available on Convergences' website. This programme results from the co-construction work of more than 200 partner organisations who gathered throughout the year.
Every year since 2008, the Convergences World Forum is a unique place where public, private, solidarity-based, academic and media actors engaging towards a "Zero Exclusion, Zero Carbon, Zero Poverty World" can meet. This 9th edition of the Convergences World Forum will gather more than 8000 attendees and more than 350 speakers for all over the world in a unique reflection and co-construction place.
Book your tickets now to attend the 9th edition of the Convergences World Forum!