Miss Marple.. Salon de Thé…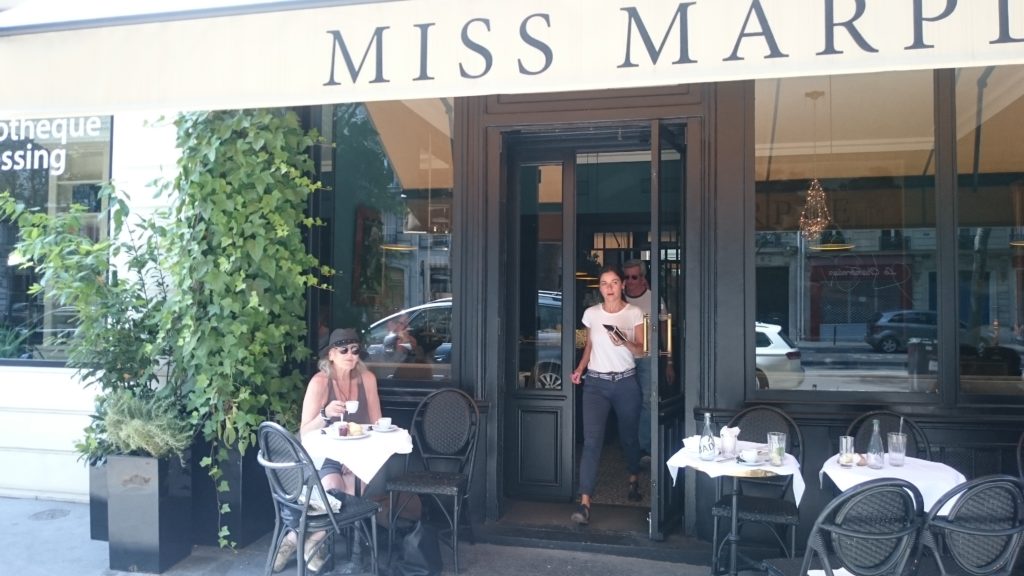 Miss Marple…
Salon… de Thé…
Sixteen… Avenue…
de la… Motte-Piquet…
Is… Oh…
So… British…
Enjoying…
Savouring…
An… petit déjeuner…
En… tête-à-tête…
We had fun reminiscing about the very English namesake.. in the very heart of Paris… a much loved fictional character.. created by the famous crime novelist Agatha Christie.
Although dark.. cool.. and ever so slightly mysterious.. there is non of the amateurish consulting detective atmosphere about this charming.. appealing find.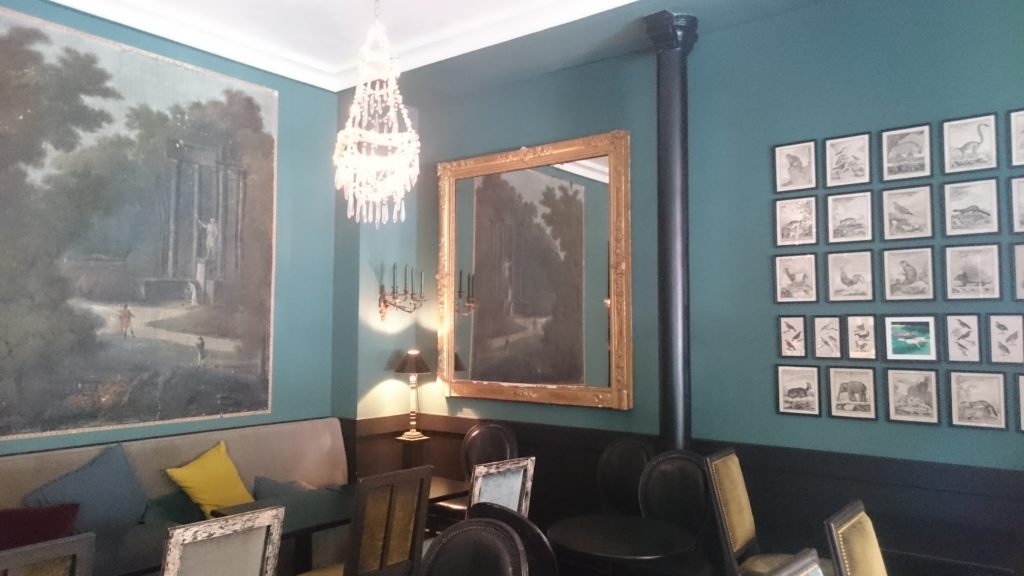 Miss Marple… has…
"Une ambience.. feutrée"
"Une carte.. soignée"
"Et le crumble pommes et gateau au chocolat"…
Immoral…
Wicked…
Miss Marple…
"Une salle unique"… with walls of dark green.. adorned with "quelques tableaux de peintres romantiques".. romantic paintings with seating of rich plush velvet.. a very pleasant oasis indeed.
It's… hushed…
It's… posh…
Miss… Marple…
British… character…
French… ambience…
A… tale…
Of… two cultures…
Both… delicious…
Both… unique…
Pourquoi…
Non…
a.
Miss Marple
16, avenue de la Motte-Piquet
75007 Paris