Simone de Beauvoir.. An Enigma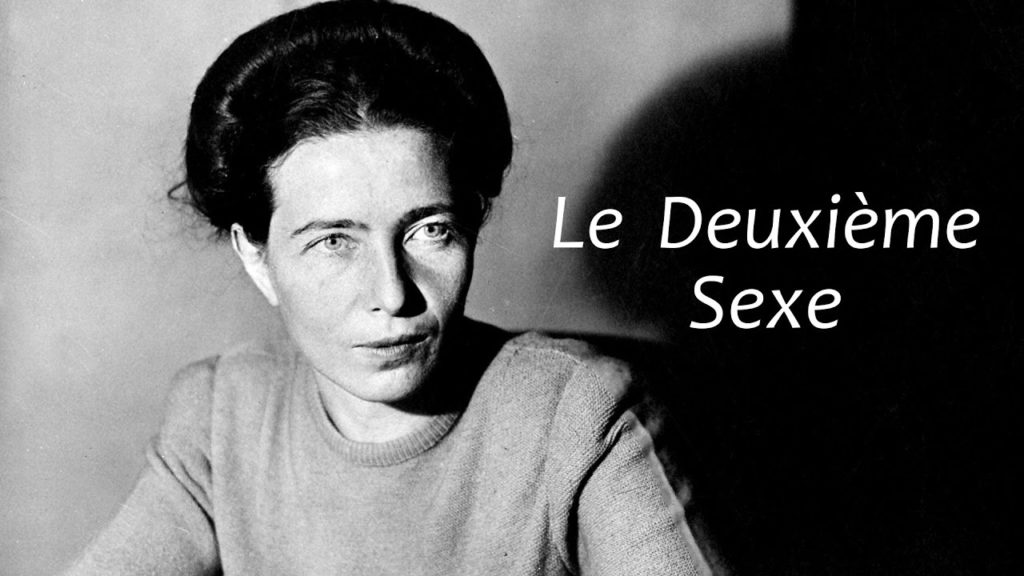 I will always be seduced by Paris and its most famous French writer, intellectual, existentialist "philosophe", feminist icon, Simone de Beauvoir.
It would have been thrilling to have existed in the dazzling decade of the 1940's, when Paris reclaimed its status as the capital of philosophy, art and joie de vivre, after enduring a debilitating humiliating Second World War.
Having lived and loved in Paris for many years, particularly in its most artistic, literary "quartier" of Saint-Germain-des-Prés, I've been delighted to have become an habitué of the legendary Parisian café frequented and made famous by de Beauvoir and her lover, the writer and philosopher Jean-Paul Sartre – a haven for the couple – who would drink their favourite glasses of whiskey and endless cups of "café noir" late into the night, while engaging in their "débats", honing their philosophical ideologies and existentialist freedoms.  It became a favourite also with the great writers and artists of that era, the colourful Hemingway, he of the "Moveable Feast", as well as the magnificent Picasso, Albert Camus, Juliette Greco, Samuel Beckett, among many others.
A feminist icon of her day, de Beauvoir wrote the groundbreaking book "Le Deuxième Sexe", the acclaimed movement bible.  A formidable intellect and a "ravishing beauty", according to Sartre, she was able to combine philosophical and literary productivity, along with being a political activist.  She also implemented and achieved lasting legislative change.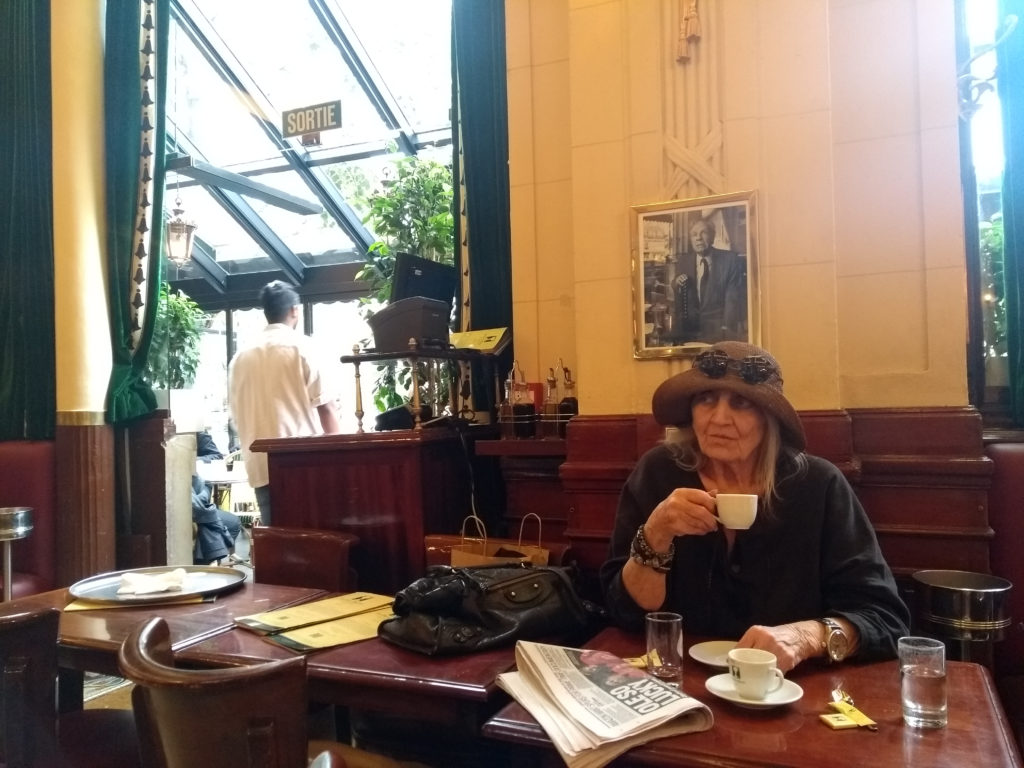 Awesome and fearless, she conducted an unconventional relationship with her life-long partner Sartre.  Although he thought her to be ravishing, she found him ugly, short, and an intellectual snob.  However, they fell "intellectually in love and were physically possessive of one another for fifty one years".  She remarked, "he understood me, foreseen me, and possessed me", and continued, "any woman who has ever fallen in love with a man for his mind will recognise the feeling", adding, "I will abandon myself to this man with absolute confidence".  However, de Beauvoir was enigmatically conducting affairs with others..  "Vraiment" an open relationship.
Admirably, nothing hindered her personal freedom, nor her undisputed success.  In fact, her existentialist mantra defined her strong belief that "the fundamental source of women's oppression is its (femininity's) historical and social construction as a quintessential other".  She also emphasized that "women are as capable of choice as men, and thus can choose to elevate themselves, moving beyond the 'immanence' to which they were previously resigned and reaching 'transcendence', a position in which one takes responsibility for oneself and the world, where one chooses one's freedom".  Voila.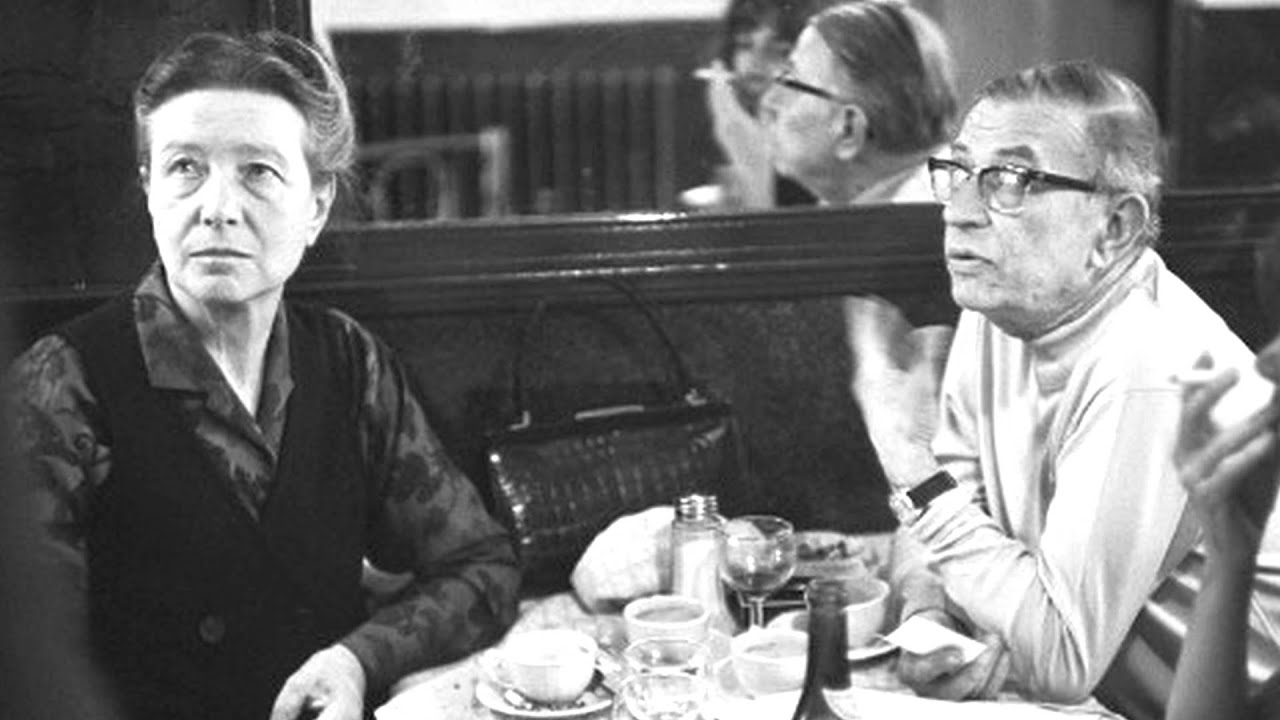 Was Sartre responsible for de Beauvoir's masterpiece "The Second Sex", or was he simply a "conversational catalyst"?  For fifty one years, the inseparable philosophers, intellects and lovers were in an "intime" yet open relationship.  One might conclude that their combined ideologies would have merged into philosophical interpretations.. "neither of them would have become who they were if it weren't for their dialogue with each other".
Sadly, the legendary greats and lovers died within six years of each other.  They were buried, side by side, as they wished to be.  Sipping one of many cups of "café express", while sitting in the same Parisian café the two "philosophes" frequented, I felt nostalgic for de Beauvoir and Sartre, who seemed to 'come to life' for me.. imagining them heatedly debating, philosophizing over endless cups of coffee while smoking their Gauloises, fervently wishing I was there.
In spite of her flaws and maybe because of them, this magnificent, enigmatic "femme libre" writer, philosopher is a catalyst for the second wave of feminists.  I, for one, am of a generation of women who have been enormously and profoundly inspired by this influential beacon of light for the liberated woman of today.  She defined and enhanced women's priorities and lives immeasurably.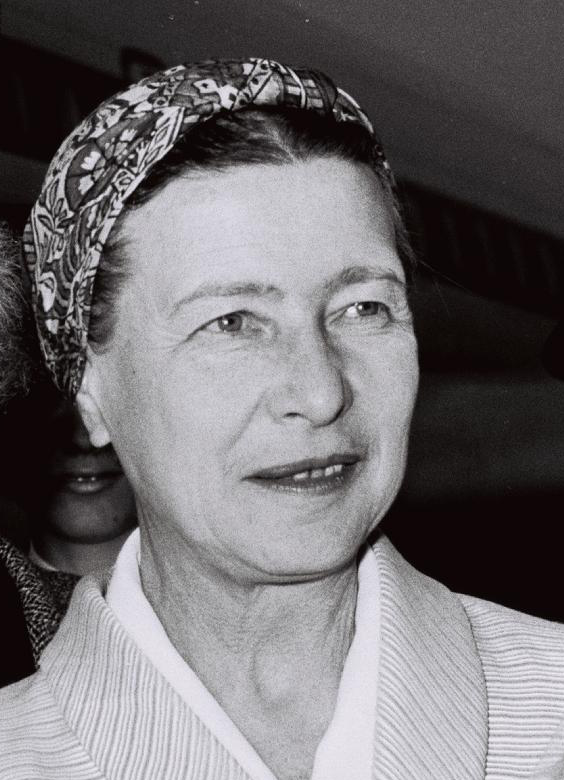 Simone de Beauvoir…
Evocative.. seductive…
Inspirational…
Incontournable…
Mais toujours…
Une énigme.
a.